Music directors are not always given the credit they deserve. This is because they tend to operate behind the scenes, whilst those who sing or play an instrument tend to be celebrated. However, with the booming of Bollywood and the new found love for musicals, music directors are rightly gaining more attention.
Nevertheless, the term "music director" does not merely relate to the world of film and theatre, it incorporates a wide scope of roles. It can be used to describe anything from the individual who directs an orchestra to the person who coordinates the songs at a school assembly. They have the responsibility of making creative decisions and their input is integral. Therefore, in the celebration of their role, let's take a look at the best seven music directors of all time.
There is only one place to start and this is with the person described by Times as the most prominent and prolific film composer in the world; A. R Rahman. His unique and innovative style is widely appreciated as he incorporates contemporary electronic sounds with classical Eastern music. The talented Indian man has won Filmfare's "Best Music Director" award a monumental ten times; more than anyone else. The most recent award came in 2012 for the film Rockstar, an Indian
musical
film centered on romance and drama. Nonetheless, he is recognized for more than just his musical direction in films. He has also directed many orchestrations and has even released his own original compositions too.
Whether you are a fan of Slipknot or not, you cannot deny that the unique band has had a monumental amount of success. A lot of this success has been credited to Michael "Shawn" Crahan. He is 'number 6' of the eight-piece band; however, his influence has been colossal. He is responsible for many creative decisions; regarding the music made, how they perform at events, and how they market themselves. His direction has been imperative.
Italian Ennio Morricone has achieved a lot in his 84 years. His musical talents have touched over 500 films and television programmes. Not only this, but he has received a monumental number of awards for his work in the industry, including
Grammys
, BAFTAs, and Golden Globe Awards.
Salil Chowdhury is a great music director who is unfortunately no longer with us. He was well-known for his talent for creating complicated compositions. His ability to arrange musical instruments impeccably meant that he certainly wasn't bad when it came to taking control of an orchestra either! Chowdhury's legacy will definitely live on for many years to come as he transcended borders by taking global influences and blending them together.
Ilaiyaraaja is not one to shy away from taking a risk and being experimental. Yet many would agree that his risks are well worth taking as his input can now be found in over a colossal 950 films. In fact, he was even voted as the greatest Indian music composer of all time, with 49% of the votes in a poll recently carried out by CNN-IBN.
And last but not least, we have the former frontman of rock group Ambrosia; David Robert Pack. The Grammy Award Winning artist is now responsible for directing music events all over the world. One of his most notable achievements has to be acting as the music director for the inaugurations of former President Bill Clinton.
If this has got you in the mood for a bit of dancing, there are lots of great music concerts going on at this time of year. You can check out
TicketOffices.com Top Country Concerts
and sites like this, based on the genre you are interested in, and you should have no trouble finding tickets. Of course, you do not have to wait. With the music streaming sites and platforms available at the moment, you can start listening to some musical masterpieces right now!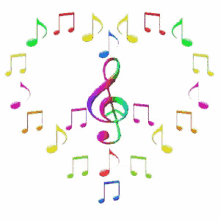 So there you have it: some of the best music directors of all time. Do you have a favorite music director? Did you recognize everyone featured in this post?