When we finally decided to start shopping for a house, I really had no idea what to start looking for. We didn't have a set city or state that we had to live in, we could go anywhere. Finally, the US Navy isn't telling us where we have to go next! I knew what kind of home I wanted, but I just didn't know where!
At the time, my daughter was attending college (Go Rams!) in Richmond, Virginia and my son had moved to Wilmington, North Carolina for work. So, I got out my map and started looking for a place that was close to both of them and found that Rocky Mount, North Carolina was exactly two hours away from both of them. Finally, I found the location and began looking for houses.
I found our current dream home completely and totally on accident. I didn't realize it at the time, but it turned out to be perfect.
We've been moved in since August and I am so happy with our decision. The kitchen was renovated right before we moved in so I have brand new cabinets, floors, and appliances. The French Doors to the dining room make me feel glamorous. I have a shelving unit for my books built right into the mantle. The TV fits perfectly above the fireplace. Finally, my living room is super cozy.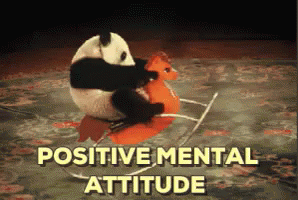 However, not everything has been peaches and rose'. Since moving in, we've found some places that need work. They need work as in for the first time in my life, I have to call for roofing services.
It's not our house roof, but the workshop roof. Hubs has an entire little house in the back that is set up like a workshop/garage (and yes, he is stupid happy about it) and the roof sustained damage in Hurricane Matthew. The house roof is brand new, it had to be replaced after the same hurricane. Oak City was hit pretty hard by it!
We had the hardest time at the beginning of the winter with our heat. The air conditioning works wonderfully well but we could NOT get the heat to turn on. After about 4 times of the guys being out here to work on it, they finally got it working. Yeah, I don't think that was a brand new HVACC system...but things happen.
Our driveway has a giant hole right as you are turning in. Hubs drives a truck so it's not a problem for him but no one else can park in the driveway. I don't even know where to begin to fix it but, it's on the Honey-do list, definitely.
Even with these little snags, I am tremendously happy with my first home purchase. There's nothing really that we haven't been able to work through. Our next project will definitely be windows. Don't even get me started about how much heat and air conditioning we're losing right out of these windows!
What was your first home purchase like?