You better believe I have tried anyandeverything under the sun to get my weight and health under control.
I mean, everything.
The problem with all of the things I've tried, I've never really had an accountability buddy to keep me motivated!
Luckily, I have finally found the perfect new program for couples, The FocoBody 360 Plan for couples!
On a daily basis, each participant receives an email containing a daily reminder to access their Precision Nutrition coaching website to review their daily lesson, exercise and habit building reminders. Every week, participants will receive an additional lesson on where to focus and how to leverage their relationship as a couple to support each other in reaching their health goals, while accelerating their success!
You will also receive a monthly 1 to 2 hour coaching session with your mentors, along with 4 webinars to address questions and concerns.
***You will also receive 2 free Apple Watches in order to track your heart rate, exercises, and daily caloric usage.*** This helps the mentors monitor your progress.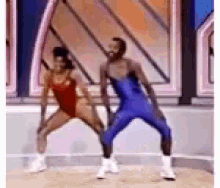 If you are interested in learning more, you can find their free ebook here, Gut Matters, and that will get you well on your way! My husband and I really love it so far and hope you do as well!