Business strategies fascinate me. I could sit and read about how to run a successful business all day. I don't think I would ever have a business besides freelance writing/blogging, but a lot of these tips I read about are actually quite useful for my blogging "small business."
For example, a lot of helpful blogging tools come as a free trial and after a set amount of days, weeks, or months, it expires and you begin your paid subscription. I am always thankful for the free trials and freemium products and usually keep my subscription to the most useful ones. I have even thought about offering my own tools or e-courses to help other bloggers and/or writers, along with my own freemium product or free trial. Then, of course, I wondered how many people would actually stick with it once their trial was up.
Confidence level = 0
So, I decided to research and came upon User IQ and found a lot of great information! After searching and searching it was definitely refreshing to find a website that had all of the information I needed in one place!
According to this article on user adoption, I should utilize a WOW! moment:
"Once you know who your best customers are, you can start to identify the WOW! moments that got them there. Invented by David Skok, a WOW moment refers to the moment where your user suddenly sees the benefit they get from using your product and says to themselves WOW! Even better, a WOW! moment might result in a conversion activity for you, like trial to paid or an upgrade from one version to the next."
I had never even thought about that! As a matter of fact, there are so many really helpful things about customer onboarding there that I found myself reading long into the night. I learned about good user adoption and engagement, how to improve time-to-value, and how user adoption and customer onboarding are the most important for growth.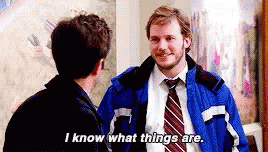 I don't want to tell you everything about UserIQ, you should definitely visit their website and check them out. They have a plethora of strategies and information and they even have an User Adoption Toolkit that you can try for free!
These are great tips for the way business is conducted these days. I found it to be incredibly helpful, even for my business of blogging and freelance writing. I am much more confident in offering an ecourse and/or software as a service (SaaS), definitely. Now, imagine what this knowledge could do for you!