How many times have you searched for the
perfect
font for your project? How many times have you found exactly what you are looking for? If your answer to the first question is too many and the answer to your second question is not enough times, I have the perfect list for you!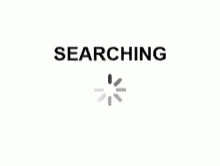 I am constantly looking for neat and/or fancy new fonts to use for all sorts of projects I am working on, whether it is for a scrapbooking project, invitations, or graphic design. I often get bored with fonts I already have or found that one particular font just doesn't work with what I have planned. I have found quite a few great websites that consistently have the perfect fonts for any idea I may have and will share them here with you today!
Lingo Jam is just a fun website where you can type in whatever you would like to put into a fancy font and the website will generate it for you to use. After it is generated, you simply copy and paste your new pretty words into your project document. It really is that easy! This works mainly for text documents or social media postings the best, but you can always paste it into a blank document to put or transfer onto your project. Here is an example:
🅸 🅻🅾🆅🅴 🅻🅸🅽🅶🅾🅹🅰🅼!
Cool Symbol is another copy and paste font system. It has a few more options than Lingo Jam and as it is with Lingo Jam, it is super fun! Both CoolSymbol and LingoJam are also free! I spend far too much time typing things in and choosing fun fonts to use on the internet. It is especially useful when I only want to use a different font in a certain spot in my project. That way, it makes the whole project less tedious as I can keep working without having to make sure I have the right font working. There's been plenty of times where I have had to go back and change everything just for a snippet in a document so using either of the above two is super handy! Here is an example:
𝒯𝒽𝒶𝓃𝓀𝓈 𝒻𝑜𝓇 𝓋𝒾𝓈𝒾𝓉𝒾𝓃𝑔 𝓂𝓎 𝒷𝓁𝑜𝑔!
Google Fonts is where I began my search for different fonts. I did not even know that Google offered different fonts so I was pleasantly surprised when I found that they offer many different options! I found quite a few fonts that I had not seen before and have always checked in when I just could not find the right font.
For Google Fonts, you will have to have a bit more coding knowledge in order to incorporate it into your project but it's definitely worth it. I would try one of these three first for your webfont options!
Adobe also has a huge gallery of fonts for your projects. You can use these on any project. I really like using Adobe Fonts for paper projects as it makes the font very crisp and sharp. As with Google Fonts, you will need a little more knowledge to be able to utilize these fonts, but you can use them on anything! I turn to Adobe quite a bit when designing things for my blog. I'm still learning, though, and am so glad they have so many fonts at my disposal! You can find even more information about Adobe Fonts and many different font resources
here on Wikipedia
. Here's an example of what you can create:
FontBundles.net is my favorite place to find the perfect fonts! It is incredibly easy to find what you want as well as integrate it into your project! I have used FontBundles the most out of all of these and I am truly impressed with their selection. You can find your perfect package or you can search their vast and varied selection of
free fonts
(
click here
!). I often use FontBundles.net as an
alternative to MyFonts
as FontBundles definitely has a bigger selection! This particular font website will always be my number one. I could be looking high and low and always, always find the best one here! Here is an example of what you can do with FontBundles.net:
Fonts.com is probably the most well known out of this bunch. This is a paid service, but their plans are reasonably priced and gorgeous! I always get lost searching through their huge selection and have found so many different fonts that I can't even choose a favorite! I often find that these fonts work best on my blog. Here is an example of what you can create:
On DaFont.com, you can download T O N S of fonts! I have used these for forms, scrapbooking, and of course, designing things here and there for my blog or social media. Their interface is incredibly easy to use and as I mentioned, they have a large variety to choose from! There are free and paid plans available and each offers great fonts. Here is an example:
1001Fonts.com is a completely free font website with many different options. This is a fairly new one for me and I have only used it a few times, but each time, I've had great success! I especially love their fonts that look like handwriting. Here is an example:
FontFabric.com is another service where you will find free fonts or paid plans. The site is very easy to navigate so you will be able to find what you are looking for with zero problem. I have used these for a lot of print out projects. I am still discovering this site, though, so as I mentioned, I do not have much experience with it. So far, so good! They are always having sales so check often to find your perfect font! Here is an example:
For the last entry on this list, I decided on FontSpace.com. While it is last, it is certainly not least! This is probably the best font website I have found specifically for scrapbooking projects. The fonts that they have available seem just to fit every project I have in mind. I do utilize the others listed but for projects that I put together for my scrapbook, FontSpace is absolutely my first choice! Here is an example:
No matter what kind of project you are working on, I am positive you will find the perfect font for it on one of these websites. There is nothing like finding the perfect font to fit your words and make them pop!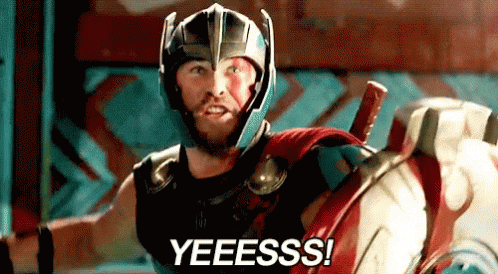 Where do you find your favorite fonts?