In the past two years, I have been on a health and wellness
mission
. I'm not sure if it is because I turn 43 this year, my brother had a really big health scare last year that put him in the ICU for a few weeks, or I'm just plain tired of being tired, I am serious business about getting back to good. I have been steadily losing weight and trying to better my diet and myself any way that I can.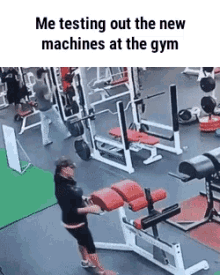 It's been quite the journey but ultimately, I feel a lot better. My outlook on life has gotten better (despite many of my writings that might make it seem otherwise) and I feel physically better than I have in YEARS.
Of course, once you get into this whole health and wellness lifestyle, you will start to see more and more recommendations for supplements and detox cleanses. Up until this point, I had only really taken a collagen supplement (because my skin seems to love gravity more than staying where it's supposed to be on my body) and didn't really think about any others. Then, my brother got very sick and I started to think about maybe trying a detox cleanse or something similar.
I tried many, much more than I'd like to admit, and while I understand that not all detox products cannot be classified as snake oil, I did find one that I am pretty happy with.
I have been taking it for about a month now and I like it a lot! I feel better than I thought I would and am actually impressed. Liver Cleanse Plus features 13 herbs used for generations (8 Chinese herbs and 5 that are western herbs). This mix was tested and re-tested for 8 years prior to its launch. Also, there is no Milk Thistle in Liver Cleanse Plus, as Milk Thistle, being a "liver protector," caused the formula not to work.
The liver's job is to protect you. If you are protecting it with Milk Thistle, the liver is isolated from the body. A poor functioning or "protected / isolated" liver, cannot filter waste. Thereby, it causes your body to be bathed in all sorts of "raw" substances that are not healthy. I started with a liver cleanse/detox because t
he liver is the largest organ inside the human body. It weighs approximately 1 pound, houses the gallbladder, and carries out hundreds of functions. Just to name a few:
The liver filters everything we eat or come in contact with

It helps regulate blood sugar levels, cleanses the blood, metabolizes vitamin A, and detoxifies poisonous substances and more

Up to 25% of the liver can be removed and it will still regenerate itself
The liver may be the most overworked and misunderstood organ in the human body. It filters 24 hours a day, 7 days a week. Therefore, I decided to start there! I was not disappointed trying this product and have added it to my daily routine.
By using my link, you can get 10% off of Liver Cleanse Plus and see for yourself!
If the liver is affected you will notice it in the following areas: Skin irritation, eye irritation, aches and pains, frayed emotions, headaches, low energy, foggy thinking, slow reaction time, fatigue, muscle weakness, congestion and mental stress. I have a fun quiz below for you to determine if this is the best liver detox for you:
Is Liver Cleanse Plus right for you?
Do your moods run you?

Do you get headaches?

Do you get reoccurring muscle and joint pain?

Is it hard to stay in a good mood?

Is your vision fuzzy or blurry from time to time?

Do you get irritable from time to time?

Do you or have you had gallbladder or liver problems?

Do you have trouble concentrating, feel foggy or slow?

Do you run out of energy during the day?

Do "things" just build up and get to you?

Do you have allergies or congestion?

Does an area of your skin frequently burn or itch?

Do your eyes burn, get red, irritated or itchy?

Do you have insomnia or are you restless?

Are you frequently awake between 1:30 to 3:30 A.M.?

Do you have "liver" or "age spots"?

Is your skin broken out or blemished?

Are your emotions on a roller coaster?

Do you later have to apologize for your bad moods?

Is there always "something" wrong?

If you are upset, is it best not to talk to you?

Does the cheeriness of others annoy you?
Count your YES answers and see below.
0-3 – Great! Liver Cleanse Plus will help you maintain a healthy liver.
4-6 – You would see clear benefit.
7 or more – Liver Cleanse Plus is for you.


What was your score? Let me know in the comments below!