Where are my peoples who grew up when there was no chicken pox vaccine? Raise your hand!
When I was 12, I got a severe case of chicken pox. My little brother, who passed it on to me, only got about 6 on his cheek and was done. I, however, was COVERED from head to toe and like a dummy, I didn't believe that it would leave scars if I scratched.
I was very, very wrong.
And so, I have quite a few chicken pox scars on my face that unfortunately look like gigantic pores. The big ones that don't look that way I don't mind because most realize what they are, but the smaller ones absolutely look like huge, gaping pores.
It's a thing I've lived with since then that has been really hard to cover but believe me when I say, I have tried everything to do so.
I am always looking for great deals on skincare on Dealspotr so when I came across MicroGlo, I was curious if it would work.
MicroGlo is a home microdermabraison kit. Microdermabrasion works by exfoliating your top layer of skin to reveal newer, healthier skin. It is 100% pain free and much simpler than I thought it would be. With this MicroGlo home treatment kit, they promise:
to rejuvenate your skin by removing your dead skin cells

to trigger collagen and elastin production, making your skin firm and radiant

to reduce the appearance of fine lines and wrinkles

to stimulate the growth of new skin cells
I had always heard that microdermabrasion was a good solution for acne scars and things of the like and had always wanted to try it. I wasn't sure how well it would work on chicken pox scars but I was so pleasantly surprised! I am at my sixth week of treatments (you should only use it once a week) and I am already seeing incredible results! The smaller chicken pox scars are much less noticeable and even the biggest one on my forehead is disappearing! I absolutely cannot wait to see what it looks like after the suggested 8 to 12 treatments! I'm also incredibly impressed at the price of the kit, which is less than even ONE microdermabrasion treatment in an aesthetician's office! Of course, that's my favorite part! I am so glad I looked around online before making an appointment. I saved myself so very much money and it actually works!
Once a week, I use the MicroGlo after washing my face. It's super simple and takes less than five minutes! After the treatment, I use my regular moisturizer and because of the treatment, my moisturizer and other skincare products penetrate my skin so much better than without and I have really noticed the difference! My skin feels so soft and smooth and like I said, even my chicken pox scars are fading! Here is just how easy it is:
I am absolutely in love with my MicroGlo and am so glad I tried it. In just 6 weeks, I am seeing amazing results and am finally happy with my skin! Take THAT, chicken pox scars!
Right now, all kits are 20% off on Dealspotr if you click here and enter my code: STEPHSTEB! I hope you will check it out as well and I'd love to hear your experience with it!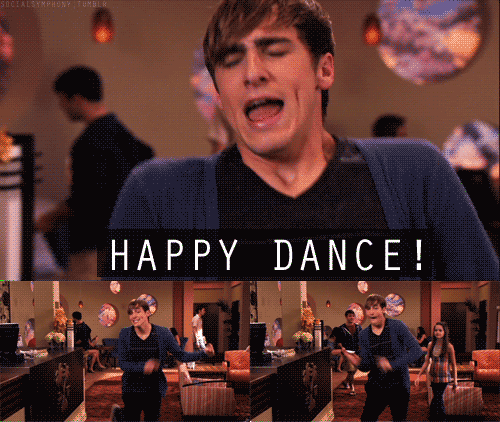 Have you ever tried microdermabrasion?