Everyone has dreams of what they would like their life to be when they are young. At 5, I was going to be a princess like Aurora in Sleeping Beauty. At 13, I was going to be a ballerina traveling the world to dance. At 16, I was going to be a psychologist helping all kinds of people navigate this life and healing traumas wherever I went. At 18, I began writing The Great American Novel (or so I thought at the time).
At 20, I had my first child and all I wanted to do was be the perfect mom to my tiny little boy and my entire life changed.
Accurate portrayal of parenthood.
As any parent will tell you, parenting is the hardest yet most rewarding job you will ever have. I took my new responsibility very seriously and enjoyed every single second of it. No, it wasn't cookie cutter perfect all of the time but I absolutely tried the best I could to be the best mom in the entire universe. I think every parent has those moments where they wish they could go back in time and change or fix something, and I am no different. My children are both in their 20s now and I miss them both to pieces and to death every day.
As it turns out, I get the chance to do it all over again because my oldest, my son, is going to be a first time dad in April!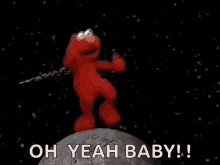 Because of this, I have been on the hunt for all kinds of new baby stuff. And, as I mentioned before, I am absolutely amazed at everything they have for babies now! Just the sonogram technology alone is incredible! I can actually make out the baby's features, something that I definitely couldn't do with my own sonogram pictures! I am learning so much and finding so many cool things. One of the best things I have found is the Amazing Baby Swaddle Sack!
Designed by Lynette Damir, a nurse and mom of two, the Amazing Baby Swaddle Sack is a new product found exclusively on Amazon. As most of you are probably aware, swaddling is very important for your baby as it keeps them warm, snug and from being awakened by their own startle reflex. Swaddling is another way of telling your baby that she is safe. The Swaddle Sack comes in three stages: Stage 1 is the Swaddle Sack With Wrap for babies 0 - 3 months, Stage 2 is the Transitional Swaddle Sack for ages 3 to 6 months, and Stage 3 is zzZipMe Sack for ages 6 to 18 months. I got the Transitional Swaddle Sack and it is ADORABLE and so soft!
It is designed perfectly for your infant: there are fold over mitten cuffs that can be worn open or closed so your baby can self soothe if she needs to. The round sack and arms up design helps your baby sleep better and allows for leg support and movement. It's made of soft and stretchy breathable cotton and has a 2-way zipper so it's easy to wrap the baby or unwrap the baby for diaper changes, or whatever baby might need. It is one of the new products I have found that I am truly excited about and wish I had when my own were tiny!
I cannot WAIT to use this for my sweet little granddaughter on the way. To say that she is going to be even more spoiled than my own children
is the understatement of the century! I mean, that's just what grandparents are supposed to do, right?
What baby items are a must have for you?