When you hear the word luxury, what is the first thing that comes to mind?
A modern villa overlooking the mediterranean sea?
A full service spa where there is nothing to focus on but taking care of you?
Gorgeous furniture that looks like one million dollars?
A yacht with expensive champagne flowing amongst friends dressed in their finest clothes with servers that cater to your every whim?
All of those things are quite luxurious, absolutely. I also have my own version of luxury: EXPENSIVE, HIGH THREAD COUNT SHEETS and SOFT, FALLING INTO A CLOUD BEDDING.
Everyone has their own idea of luxury, I suppose. For me, after a long day nothing beats when I hit the bed ready for a good night of sleep and I am surrounded by nothing but smooth, silky, fluffy bedding. Just to wrap up in all of that luxurious coziness is seriously what I wait for every day.
Just thinking about it makes me want to go back to bed and wrap back up in that silken Silk THX heaven, this early morning.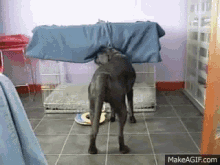 It's the little luxurious gift I can give myself every day.
So, what's your idea of luxury? Tell me in the comments below!