My husband and I have been together a long time.
Over twenty years.
We were very young when we began our life together and started our family right away.
What can I say? The man is hot.
As you can imagine, I am constantly looking for ways to keep our marriage fun. I found the neatest new subscription box and I had to tell all of you other wifeys about it!
The Wifey Box comes in two sizes, Petite and Grand. I subscribed to the Petite because I'm cheap (lol) but I'm thinking I might switch over to the Grand. I am so in love with everything in this box!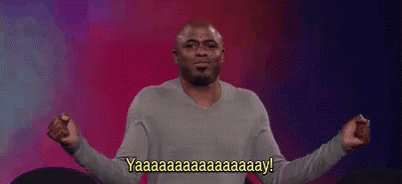 First, I received the Freematic Eyeshadow Quad (Doucce) in Sweet Dreams, which is like a $35 eye shadow palette! I don't think I have ever spent that much money on all of my makeup combined, much less just eye shadow! I wore it out with the hubs the other night and I felt so elegant. It was a little thing, but it made me feel like one million and thirty five dollars.
Thoughtfulls
are adorable little pop open cards. Each one has an inspirational message of love to remind you of its power or to give as gifts to your loved ones. I put them under my husband's pillow when he's had a bad day because I'm a nerd.
The Iris Beilin Mis Amores Beauty clutch
was a surprise! It's a pretty pink leather bag that is bigger than normal beauty bags. I have way too many brushes, so it's perfect to keep those in! Of course, it's great for travel as well.
Last but not least, is my absolute FAVORITE thing that came in my box! A mini Pineapple Mint Whipped Soap Sugar Scrub by Naiad Soap Arts. I.LOVE.THIS.STUFF. It's different from other sugar scrubs I have tried before. It starts out grainy, obviously, but it immediately gets SO SOFT. I could hear my skin singing with joy. It's a cleanser and moisturizer in one and I am going to buy out their entire inventory, I swear! I never would have known about it either if it wasn't for my wifey box!
You get a few more items with the Grand subscription, but the petite size works out great for my needs. It's just a monthly little gift for myself and my husband because if I'm happy, he's definitely happy. I can't wait to see what comes next month!