It's been far too long since I've had a Treat Yourself Tuesday. How about you?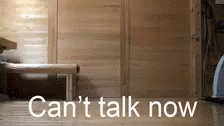 It's become a busy home here. My son, his wife, and my grandbaby are staying with us for a bit while they find a place here in our new town and I forgot just how exhausting babies can be! I am so happy to have this time with her, though. It's amazing to watch her grow and learn. However, I was reminded just how much self care is so important to us moms (and Nanas)!
NISIM International is based out of Toronto and has been in business for over 25 years. This F.A.S.T System is formulated to make your hair longer, thicker, and stronger. I've been using it for about a month now and I am extremely happy with the results. I'm not quite sure if my hair has gotten longer (yay for half curly, half straight hair amirite?!) but it is definitely thicker and stronger! I had been losing a lot of hair to breakage and it has completely stopped the breakage within just a month! It's even tamed my flyaways somewhat and I love that!
If you would like to treat yourself to NISIM International Hair Care,
click here and enter the code STEPHSTEB
during checkout for 15% off! Don't forget to check out their other products while you're there!