The holidays are coming! Are you excited? I know I am. It is the first holiday season we'll be spending in our very first house and
as I have mentioned before
, I have to buy all new stuff! I'm truly sad about it,
truly
.
HyperboleAndAHalf.com
Since I have a lot of things I will be buying because ALL of my family will be visiting, I thought I might share with you just in case you were having trouble deciding what to get your family and friends this holiday season.
I do this for you.
I don't know how many of you out there enjoy getting useful gifts, but I know I sure do. Any gift I get that keeps me from spending money is automatically my favorite gift ever! So, these will probably be more useful gifts, but I hope to throw some fun gifts in there as well.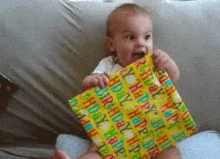 The very first gift I have to share with you today is this gorgeous set of trivets (otherwise known as hot pads) I found!
I loved the look of these and the price, $8.99 for a set of two! I got mine in a few days ago and love them so far! They have held up under my famous (ok, famous for my family) spaghetti sauce in the giant pot, casseroles, stews, and soups. I am very happy with my purchase and that's why it is number one on my holiday gift guide this year!
I hope to see you back for my next gift guide installment! In the meantime, tell me which family member you always have trouble finding a gift for in the comments below and maybe I can find a good gift for them! Happy holidays!