This has been the year of serious adulting for me. I bought my first house, got my dream job, and am going to be a grandmother in about 7 months (blog on that coming later). It only took me until I was in my 40s to do it, too!
All of these things have made me extremely...frugal...as of late. There are about a million things I need money for and I have a very limited well to dip my bucket in. I am budgeting, I am saving, I am going without when I can and I am buying the absolute cheapest groceries in the world (thank you, ALDI!).
All of this and I still don't think I have a handle on everything.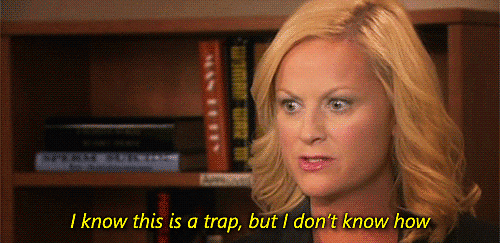 It absolutely blows my mind when people ask me for advice. I guess a lot of people think I absolutely know what I'm doing. Well, most days, I like to think I do. When it comes to money, however, I am one thousand million percent lost. I always start out thinking I know exactly what I'm doing because I'm smart, right? I can handle this. No problem! If I cut back here and move a little over there, things will just work themselves out. Sure. Of course.
What do you mean the water bill is late???
Oh, that's right. I forgot that. OH, and I was supposed to buy the propane THIS month? That was supposed to be next month!
And on, and on, and on until I'm spun around and even more lost than when I began!
So, what do adultier adults do when they have no idea how to budget and finance? They go to the Google and look up consulting firms! To the Google I flew and read everything I could until my eyes almost crossed. I was able to get back on track and begin actually saving money (for the first time in my life!). I found a lot of tips and tricks that I didn't even know about! It's easy to find a consultant/coach to help with anything you may be struggling with in life. There are life coaches, finance consultants, stock consultants, beauty coaches, fitness coaches, nutrition consultants, and shoe coaches!
Ok, ok. I made shoe coaches up, just checking to make sure you're paying attention. It would be nice if there were shoe coaches, though, amirite?!
With just a quick google search, I was able to find an investment/finance consultant that is helping me with budgeting and managing my finances, as well as advising me on investments and tax preparation! Whatever kind of consultant you are looking for, you are sure to find them starting with a simple web search. The reviews are there to let you know the best ones in your town, so utilize them!
Then we can all be super adulty adults! Now, excuse me, I have a shoe coaching business to start, please and thank you.
Have you ever used the services of a coach or consultant? What was your experience like? Tell me about it in the comments below!