Having a hobby is a great way to spend extra time and work on skills that you already have, but sometimes a hobby can turn into something more. It can be a great way to hone your skills and make something more like turning into a career or making money from something you enjoy doing. I wanted to explore some of the options you could consider if you have a hobby or a skill in any of the areas below.
Writing
Many people enjoy the creative outlet that writing can offer. It may be that you have a blog inline just so that you can keep those creative juices flowing, but a lot of people like the idea of writing a book. But where do you start if you have an idea and don't know where to go with it? This is when websites like Jericho Writers could help you get started. A blog could also be something that turns into a book or even be monetized in some way to eventually become your job. People also take their writing skills to other levels such as working on freelance projects to earn extra money alongside their day jobs. So, grab your pen, paper and a gorgeous pair of Silhouette glasses and start writing.
Being artistic
Maybe you find that you are a little artistic, perhaps enjoying drawing or being creative in art classes. It can be a great hobby to have, and it can be one of those things that are really helpful for your mindset. You can choose things like attending art classes, or putting your creativity to good use in other forms like drawing and painting at home. There is much to learn so it can actually be a real diverse hobby to have and with technology today you can even use your art skills in terms of web developments and logo branding.
Keeping fit and healthy
Many people love to exercise and keep fit, and while it can be a great hobby, you may also find that it becomes a way of life as it can have positive impacts on your lifestyle. You have more energy, you look and feel better about yourself and this as a hobby could turn into so much more. People have gone on to create livelihoods from their health and fitness passions, perhaps starting a blog or a youtube channel sharing hints and tips, or it may even have pushed you to train as a personal trainer to help specific people.
Photography
Finally, do you have a passion for taking pictures? Do you like to capture your family life as well as scenes and images of beauty? Photography can start off as a hobby such as learning to shoot not in automatic mode on your camera, etc. But it could turn into a job where you use this passion to capture other people's memories such as special occasions like weddings or family portraits.
I hope that this has given you some ideas on how you can turn what was a hobby that you enjoy into something more.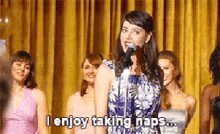 What are your hobbies? Let me know in the comments below!